Baidu SEO Company (百度 SEO)
Become Visible to 900+ Million Chinese Users in 2023
At Arcopix our goal is to bring your business website to the TOP of the biggest Chinese search engine, Baidu.
Email: contact@arcopix.com
Baidu was founded in 2000 by the Chinese search scientist and entrepreneur Robin Li.
It has a current market share of over 80% in China. Baidu is the largest search engine in Mainland China, attracting more than 300 million active users per day. If your business is getting ready to start selling in China, then you should focus your digital marketing on Baidu SEO. 
Focusing on Baidu SEO can be very effective for your long-term marketing strategy in China, however, it takes some time for the search engine to index your website. 
Today's Baidu is more than a search engine. Baidu has evolved into a large Internet ecosystem with a wide array of web services and products. Baidu also offers pay-per-click advertising, web mapping, news search, image search, video search, question-and-answer, web analytics, and web-based wiki (baike).
Arcopix is a leading Baidu SEO agency located in Hong Kong.
Baidu Vs. Google SEO — What's The Difference?
Google and Baidu are alike, yet very different search engines. Here you will find a quick overview of some of their key differences, specifically in SEO terms:
Focus
Google is focused on the worldwide market, whilst Baidu primarily focuses on China only market. Fundamentally, optimizing for Baidu requires a website written 100% in Chinese language.
Baidu ranks its own sites
Baidu likes to rank its own sites more than external sites. This is very different to Google, which doesn't usually prioritize its own products in SEO.
Baidu prioritizes meta descriptions, tags, and keywords
Following its Panda and Penguin updates, Google has moved away from meta descriptions, tags and keywords, and instead prioritizes content based on quality and relevance.
Baidu, on the other hand, is still very much focused on those elements of SEO.
Mobile emphasis
Mobile optimization is important to both search engines, but Baidu is particularly focused on serving a mobile audience because it has over one billion active mobile users. In China, mobile is the most common way to access the internet nowadays.
Link building
Baidu prioritizes backlinks from Chinese websites and focuses on internal linking more than Google. It also puts a heavier weight on the number of links, not just their relevance or quality.
Time it takes to rank
New websites can rank on Google quite quickly, whilst ranking on Baidu typically takes much longer. That's why Baidu prioritizes aged domains more strictly than Google.
Keywords for SEO
Both Google and Baidu rank websites according to keywords, but Baidu's crawler is less savvy when it comes to keyword stuffing. As a result, it tends to prioritize websites with a higher keyword density, regardless of quality or content.
Image results
Baidu doesn't have the capacity to process images as well as Google. Therefore, optimizing an image's alt text is crucial to ranking in Baidu's image results.
Content freshness
Baidu favors websites that frequently update their content more than Google does. This requires sites in China to keep on top of their site data far more diligently than international webmasters are used to.
Baidu Vs. Google SEO — The Bottom-line
Ultimately, Baidu is a simplified, Chinese version of Google. As such, Baidu SEO requires a different but familiar approach to what you'll already be used to. Please remember that Baidu ranks according to signals that Google no longer does.
Need help with your Baidu SEO? Contact us today: contact@arcopix.com.
At Arcopix we have years of experience with Baidu SEO, we have the knowledge on how to rank high for the most important keywords.
Our Baidu SEO services:
Website-analysis.
The key focus of a business website should be to optimize it for the search engines. We will have a look at the competition and search volumes for every relevant keyword, our main focus is to increase your conversion rates in China. 
Keyword Research.
One of the most significant aspects of SEO is to determine which keywords to focus in order to bring the best targeted audience to your website. We will use different keyword tools made for the Chinese internet market. The keywords used for Baidu SEO are based on:

Competition – How many other websites are competing to be on top for this keyword?
Relevance – Is this keyword relevant to your product or service?
Search volume – Monthly average searches.

On-page SEO / Website Optimization.
Headers, title tags and having keywords in the text. Website speed and duplicate content can affect your ranking. After the on-page optimization, we will add your website to Baidu's Ziyuan (Webmaster tools).
Link building
In order to make your website more relevant for the search engines, there must be links from all over the web pointing to your domain. 
Monthly report
Using Google and Baidu Analytics, we will make a report with the ranking of your website.
Feel free to contact us and let us advise you for the best China SEO strategy for your business. 
Email: contact@arcopix.com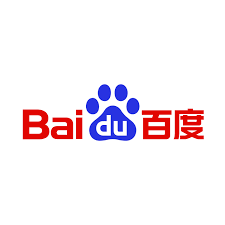 FAQs about Baidu SEO (百度 SEO)
Any Baidu SEO related questions?
If you have any other questions, do not hesitate to write to us at contact@arcopix.com